Description
Highlighter-Swing
One of the simpler presets consisting of one Highlighter 2 effect and one Highlighter – Transforms. Customizing the amount or distance of the Highlighter-Swing effect is as easy as selecting the Highlighter – Transforms and moving the onscreen control (OSC) to any vertical position on the screen. The further away from the title text, the longer the swing. You can also move the OSC below the text!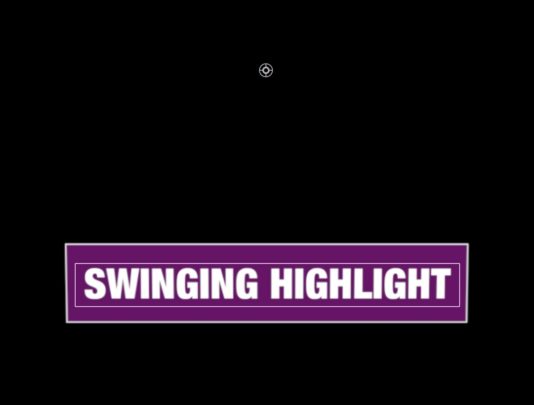 OSC placement high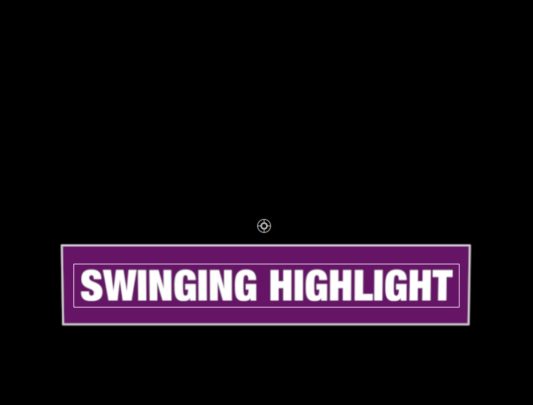 OSC Placement Low
This effect has the Rotation.X (Highlighter – Transforms) parameter keyframed for the swing.
---
Select Video tab at left to view demos.
---
More Info about Effects Presets
Effects Presets are not like most other Mac … "things" — they are hard-coded to find the Effects they use from specific Categories. If those effects are moved from those locations, effects presets fail! In order to use our Highlighter Effects Presets in Final Cut Pro, you must either install the Highlighter effects in a Category named: FCPXTemplates (case sensitive) or use the following method to change its dependence on the Highlighter installation location to the category that you chose to install them into:
Open the Highlighter – _____.effectsPreset file in TextWrangler or BBEdit (TextEdit is not suitable)
Type Command-F to open the Find/Replace dialog
In Find, type FCPXTemplates
In Replace, type the name of the category you placed the Highlighter effects in (case sensitive)
Click the Replace All button
Save
TextWrangler has been abandoned, although it still works if you have it. BBEdit is available as a Free Download from BareBones.com (or the App Store) and you can use it for free forever as long as  you don't sign up for the in-app purchases. It's good to have around.
---
---
You can stay up to date by following Sight-Creations on Twitter and Facebook.