Final Cut Pro X — Plugins / Templates
and
Motion Projects & 3D Models (required fonts included)
(by entering this site, you agree to our terms and conditions)
Effects Presets have been removed from the main menu because many have downloaded the presets without the templates they depend on (Highlighter). I've added the Effects Presets to the Highlighter product page where they can be easily added to your cart.
Use with video clips, titles, generators and compound clips.
Film Edge was built with a font (provided). This allows the masking to be enhanced. The sprocket holes and film edges can be filled with solid or semi-transparent color.
Sprocket hole animation is automatic and settable (also keyframable).
Position, rotation and scaling also available.
Be sure to check out the video description on YouTube for contest rules for a chance to obtain this effect for FREE! (Video linked on product page).

BTW, you can use the provided font for any other personal projects (like 3D modeling of film).
Create Complex Layouts of video clips with intact audio
As a contribution to all those creating inspirational videos of people coming together while quarantined by stay-at-home orders. This effect will remain freely available for the duration of the current worldwide health crisis with my compliments and admiration!
Included will be free support if needed (I will do my best to manage translations as possible.)
SC MultiScreen does NOT use drop zones — all audio remains with individual clips. You may create as many video clips on a screen as your system will support. SC MultiScreen can be used in combination with compound clips to mix layout arrangements as well as simply creating multiple layouts for any given "stack" of video clips.
This plugin can also be used with Titles for lyric placement, subtitling, labels, etc.
Create as many different layouts as you please and save them for future use as an Effects Preset.
May it save you many hours of editing time!
————————
June 17: this effect will remain **free** for the foreseeable future! Try not to be taken advantage of by FxFactory and "Griddy" — Plus they want $99 for basically the same effect!!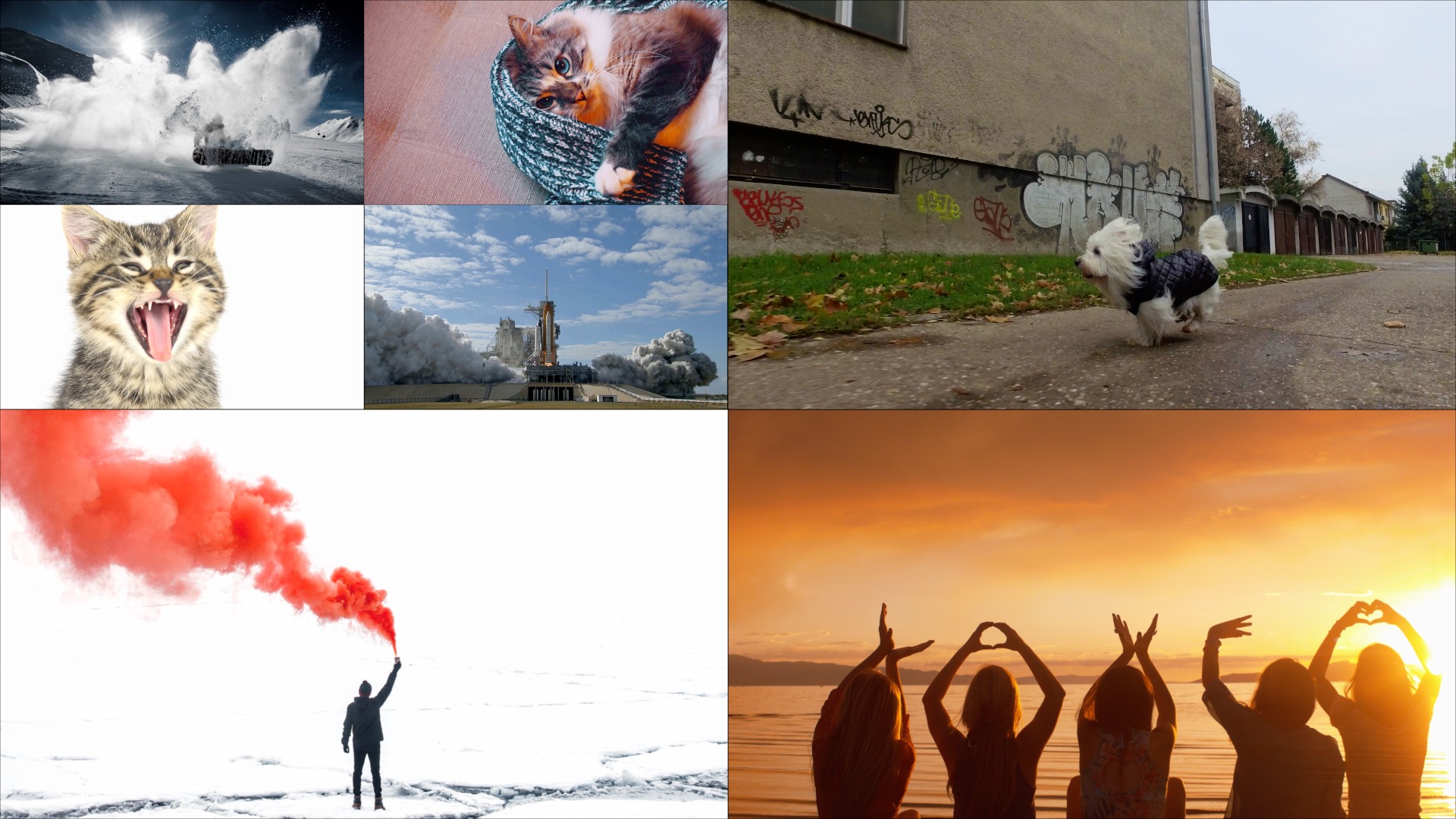 Free!
The default layout arrangement: 2x2. Notice the 4 clip arrangement in the upper left corner — a 2x2 layout in a compound clip used as a single clip in a new (layered) MultiScreen effect.
Details
Add a quick identifier tag to your videos.
Especially useful with setups like SC Multiscreen (but can be used with any other effect. (Follow the Instructions included in the download.)
[This plugin effect will remain free for as long as SC Multiscreen is free.]
Versatile TimeCode — design your own timecode or clock! Plenty of customizing features to create a unique look.
14 supported frame rates from 10 to 100fps.
VerTiCo is an effect and can be blended into your clips.
Create timecode for any length video by applying to titles or "adjustment layers" of exactly 1 hour length.
Create whatever layout you like then save your favorites (including animations!) as effects presets.
Title Tooner (includes background effect) and Animate by Time
You wouldn't believe how this came about, but luckily it's designed so that you can remake it into anything else. But for now, it defaults to a virus image (which is actually an emoji character!)
You have access to an OnScreen Control to design the origin of the virus emitter. Drift direction options. Whether or not you want the images to animate. Choose the number, birth rate values.
There are plenty of options to make this a very adaptable plugin for future projects whether you want the virus emoji or any other of your choosing. Make an Effect Preset of your settings to make this effect your own (or several of your own!)
On sale until June 1st.
Created this title effect in 2014 and never released it until now with several new features added. It just seems like the right time…
Designed to be "keyframe-less"! Timing controls are in percent of clip length making it easy to "eyeball" the settings.
Can be colorized and there is an option to blend this effect with underlying video with Mode > Light.
This product is on sale until June 1st.
This plugin emulates the Finder Genie effect. All you have to do is move an OnScreen Control to where you want the clip (or title!) to appear or disappear and set a timer control (no keyframes for this part!)
Controls included for Position, Rotation and Scale of the storyline media.
Everything is built into one effect.
As with all effects, you can save your own variation versions with Save Effects Preset. Used in conjunction with other effects (like Highlighter effects) you can build very sophisticated animations.
You can simply add Attention! plugin to your favorite titles or place it directly in your video. Either way, this is an easy to use, simple to animate effect that can be used to focus your viewer's attentions to specifically targeted areas of your videos.
An on-screen control makes it easy to position. You can even animate it to track (but this does not include an automatic tracker.) Easy animation controls with timing ability (in percent of length of clips or titles, etc.)
A lot of options are included. Click the Details button for more information about this plugin.
If you've been watching my videos on YouTube for the past few years (!), most, if not all, involve the use of several of these effects in every project! Development on these plugins began in early 2016 and have been being expanded all along. They are great fun to use! And the best part is: when you've got it down just like you like it — you can create an Effects Preset to save all the work for use in any other clip!
The bundled plugin collection contains all of SC KeyFX, Highlighter, SC Video Fixers, S•C Retimer, and Grid. Everybody should have a decent grid, not only to use to line up things — but as an artistic addition ;).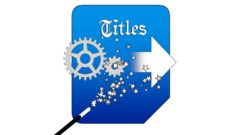 FCPXTemplates.com is the "storefront" for Sight-Creations (the d.b.a. for F. X. Mahoney a.k.a., "Fox" Mahoney) since Nov. 1, 2013. There are also galleries of some of my work, a few online tools like the Motion Template Backdater, and several blog entries. It's difficult to have to do everything involved in maintaining this site on top of developing plugins and templates, so the blog entries are a little more sparse than I would like.
I have been creating Motion templates for Final Cut Pro since 2009, about 11 years. Many of the first templates I created for Final Cut Pro X were originally made for FCP 7!
I do not believe in creating "themed" assets — you know the type: 24 different variations of the same template for you to choose from. Why waste that much space on your hard drive? My templates are designed for a wide latitude of options so that you can create your own variation from (in most cases) a single template. I'm trying to save you time, not waste it by making pick and choose what will probably not be exactly what you want!
I am very involved in customer support. It is very important to me that you can use my products for what you need. If it is determined during support that you cannot use my templates, either from compatibility issues or they are "just not right for your needs" — I will refund your purchase. Support is on the main menu!
My products are my only source of income. I deeply appreciate any purchase you make! Thank you so much! I would like to recommend that you do yourself a favor and purchase the Sight-Creations Essentials bundle, or at least, Highlighter 2. They will grow on you! The more you use them, the more valuable they will become. If this shop survives, I will be adding more Effects Presets which will be FREE! You'll be helping yourself.
I hope you find what you're looking for! Come back often!
Friends and places to visit: