Retro Film Effects Pack and SMPTE Universal Leader (old style)
Add just what you want to make any clip look like old film.

Retro Film Effects Pack is a set of Effects that can be used to customize the look of your video in various ways. Find the looks you prefer most and create you own variants with Effects Presets! An Effect Preset is a one "effect" drag-n-drop to a clip which will automatically include and reassemble the effects parameters and order you saved.
Film Dust can be "dark" or "light", heavy or just a hint, and tinted. There are a few optional blend modes to create entirely different looks.
Film Focus is extremely simple: Amount (usually 0 if you want some sharpness to appear), Variance and Frequency of Change.
Film Hair (I made this myself from scratch!) with Scale Variance, Weight, Opacity and "Life" along with a Randomizer.
Film Jitter features Amount, Variance and a Random Seed.
Film Scratches has Number of Scratches (random), Color (with Opacity [dial down the disclosure triangle]) and a Random Seed.
Five ultra simple effects can be combined in any order for different types of old film effects. For example, if you add Film Hair first and Film Focus after, then the clip and the hair will lose focus; but if you change the order, focus first, then hair, the hair will remain in focus when everything else goes out of focus.
The SMPTE Universal Leader (Generator)
This took many years to refine and finally remade at 100 frames per second* to exactly match a sample of digitized old film. [It is versioned at 22ne.]
There is a set of Fonts (included) that need to be installed before using SMPTE Universal Leader. (These fonts have been stripped down to provide only what is needed.) The generator will not look right if these fonts are not provided!
With the generator, you can customize the Card Color, Sweep Color, Sweep Edge Color, Cross Target color, Flash Frame Color, Number Color, Circle Color as well as change the default animation from a regular "sweep" to a Radar Effect!
The generator will work in Aspect Ratios from 16:9 to 2.5:1 or scaled (possibly rotated for 9:16) to fit smaller aspects.
Note: Final Cut has a built in Movie Projector sound effect (*if you can't find it, check out Mixkit for free sound effects) and the "countdown_tone" sound effect is available in the SMPTE Universal Leader 22ne template Media folder.
* It turns out that it IS possible to be too accurate! If you use SMPTE Universal Leader in projects of 24 or 25 frames per second, you may need to increase the time by 2 frames for 25fps and 5 frames for 24fps in order to see all of the frames you should. Since the leader measures feet of film and not time it really doesn't matter. In slower frame rates, frames are "too fat" to display single frame content in faster formats.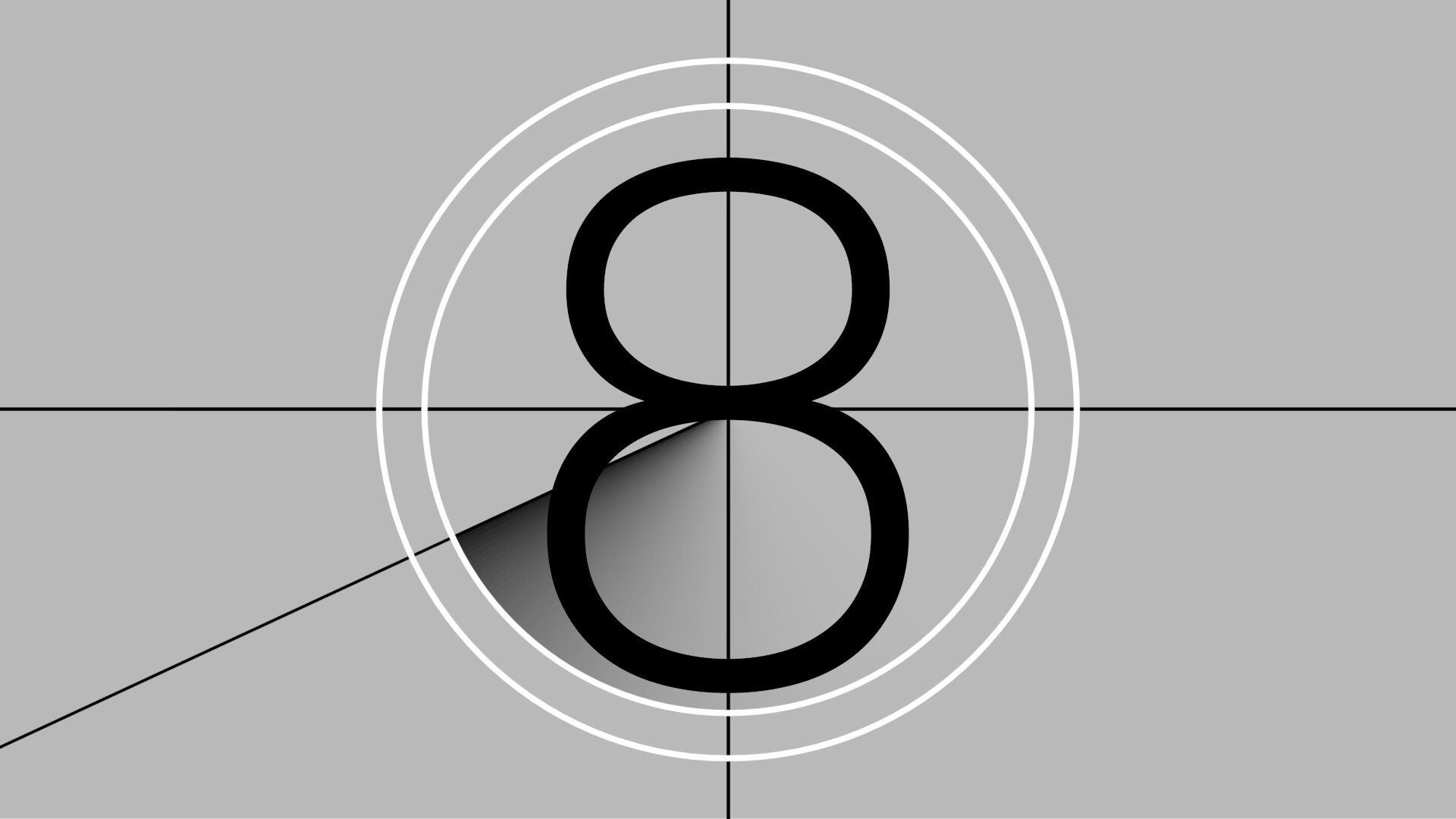 Keep up to date with Sight-Creations on Twitter.
A good place to see all of my effects as well as several tutorials and other demonstrations in use is on my YouTube channel.