This item is currently unpriced until it can be tested in more modern versions of Final Cut and Motion.
This iMac Model was made in Apple Motion using 3D Text. The font (ZZSCiMacModel-Normal.ttf) accompanies this download and needs to be installed with Font Book before using this Generator template in either Final Cut Pro or Apple Motion.
Standard Drop Zone – content will "Fill" the iMac Screen. Use Pan and Scale to resize to "Fit" the media.
[if DZ Position Adj. and [if Keyboard Adj. are available to make any alignment corrections necessary. (This is an old model – changes happen!)
The Keyboard can be hidden.
The Mouse can be hidden.
There is a (round) walnut textured table top to put under the model if you like (it's off by default.)
Position, Rotation, Scale and (screen) Tilt parameters available.
Dial down the Position disclosure triangle to get the Z position values. Dial down the Rotation disclosure triangle to access the X and Y rotations.
The Mouse can be moved and positioned with Mouse Forward (and backward), Mouse Lateral (left/right) and Mouse Angle.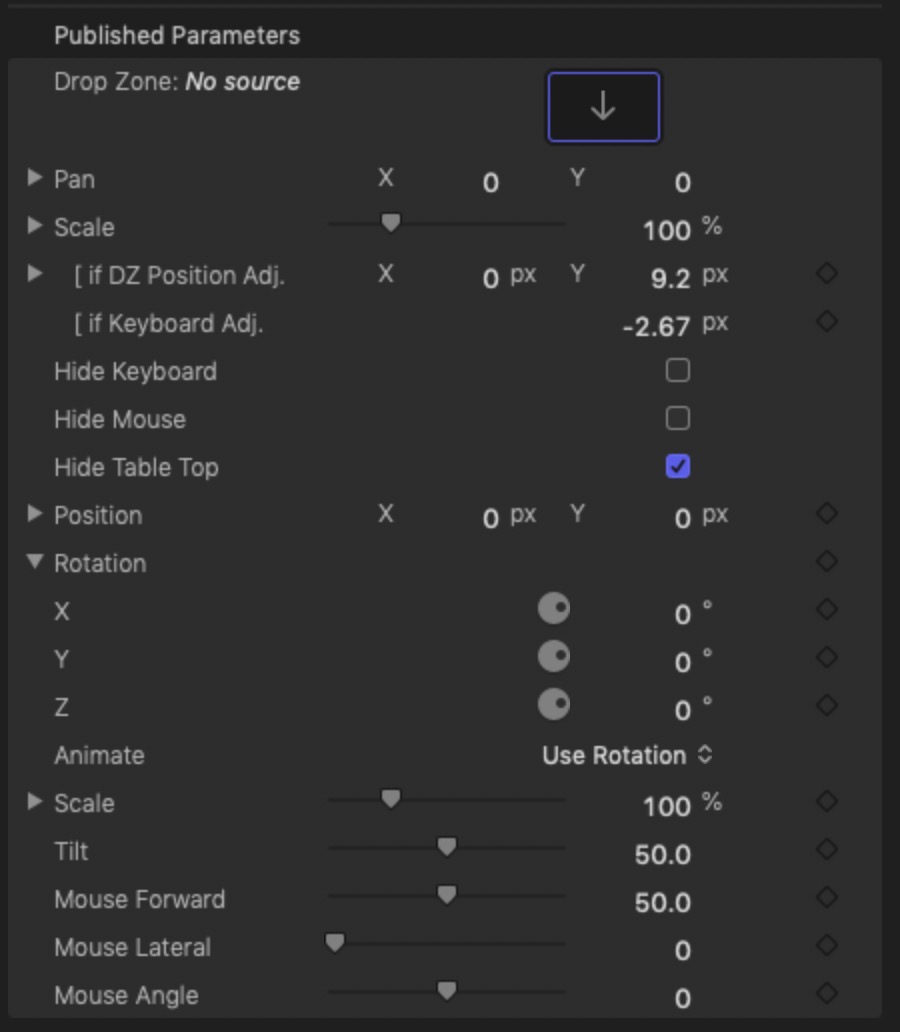 Keep up to date with Sight-Creations on Twitter.
A good place to see all of my effects as well as several tutorials and other demonstrations in use is on my YouTube channel.