A simple application to create a folder full of images into a an image sequence for use in Motion or Final Cut.
Take a folder of your image collection (they should all be the same image type) and drop it on this application. The images will be renamed and numbered sequentially to create an image sequence which can be loaded into Motion (or FCPX). Makes using multiple images in Emitters and Replicators exceptionally easy without taking the extra measures to create inline sequences inside Motion.
Note: This action will alter all the original image file names. If keeping the names is important, duplicate your image folder first! Then drop one or the other folder on the Create Image Sequence application/droplet icon .
This application was created with Automator. There's a little weirdness in the way the renaming process takes place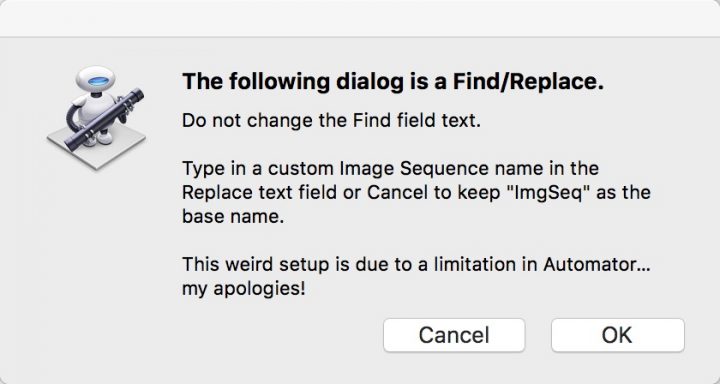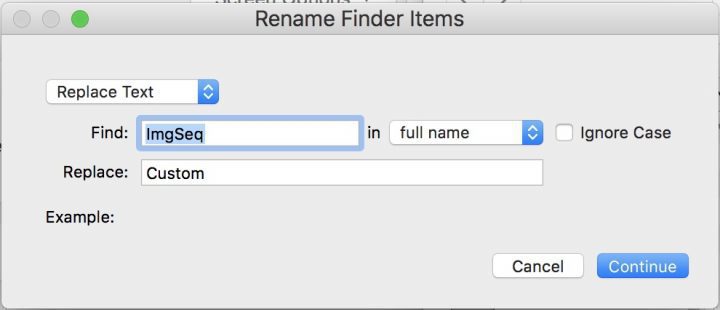 Automator does not allow the use of Variables in the Rename Finder Items action, so this little workaround will have to do. You can opt to cancel out of this and the image sequence will have the default base name of ImgSeq_#####.
You must manually click the Ok and Continue buttons for these to "finish".
Create Image Sequence desktop icon: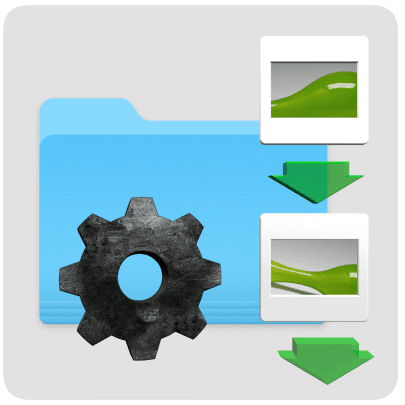 ---
You can stay up to date by following Sight-Creations on Twitter and Facebook.