Notice to current users: simply download Baseball Bug using the link you received when you purchased this item. You should receive all updated materials including the new "Extras" (if not — contact me!) New 3D Models require installation of the included font: ZZSCBBScoreboard-Regular.ttf (only 5KB).
Update: added updated version (requires FCPX 10.4.3+) to original download plus a new "mini" bug that displays Visitors/Home score with slideout additional information panel:
Update May 2022: added 3D models of a scoreboard (title) and a field (generator).

3D model (title) with parameters to update the runs per inning. Total Runs are automatically calculated! The At Bat stats are implemented as a "reveal". Postion, Rotation and Scale provided for display and animation.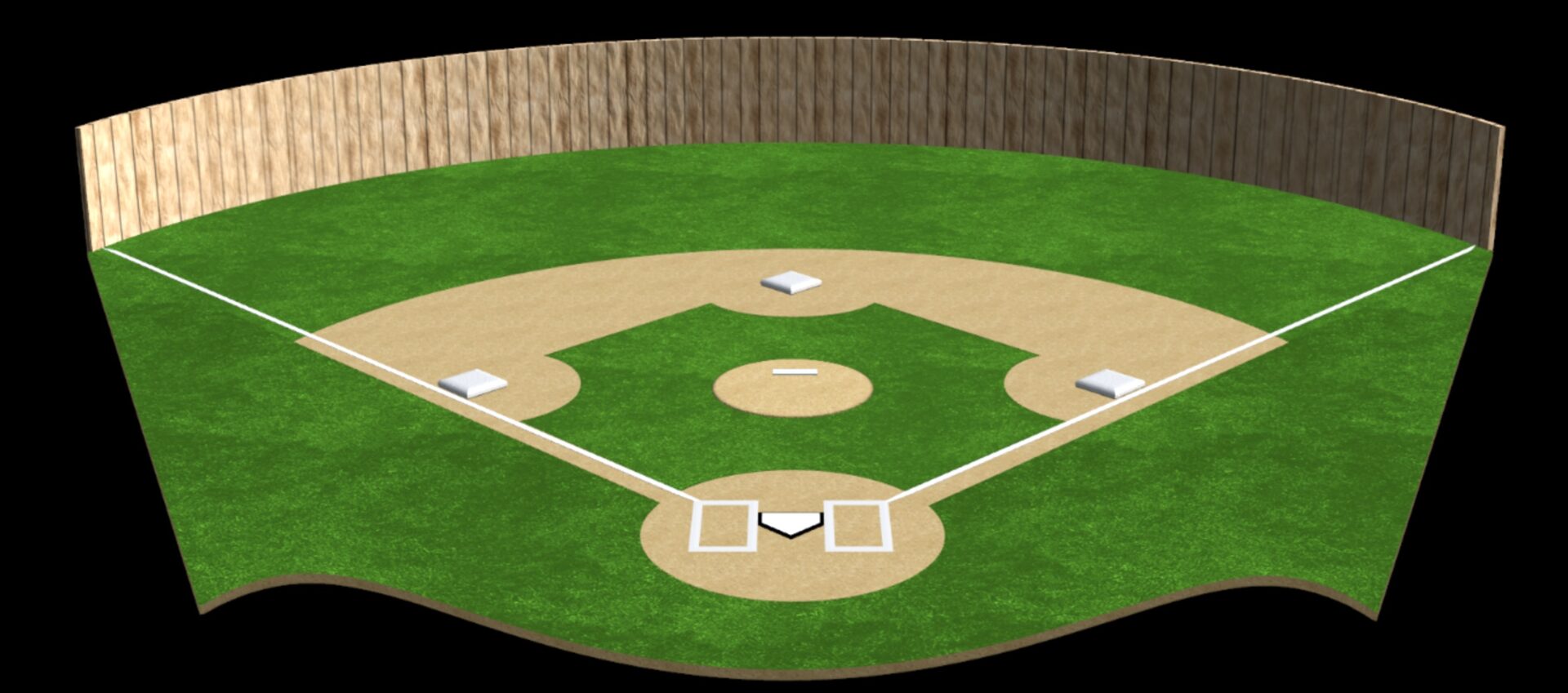 Simple 3D model (generator) for backgrounds and displays. Position, Rotation and Scale provided for display and animation. Can be used with Scoreboard.
Fixed: keyframing numbers no longer require a "hold" keyframe. Simply set a keyframe for a number change. (You may have to "wait" one frame for the advance to show).
---
Baseball Bug is designed for ease of use. Team names are designed to fit their spaces up to 15 characters (auto-shrink). Scores and innings can support numbers greater than 100. Top & Bottom of innings indicator change with a slider (can be animated). On Base indicator also uses sliders so the individual base markers can also be animated. Scores, Innings, Balls, Strikes, and Outs can all be animated.
Color change support for panel background, individual team backgrounds, "on base" background, inning (top/bottom) arrows, occupied base color, diamond and infield.
User guide (simplified) included. Updated to include a Pitch Count stat.
Requires FCPX 10.3 or higher.
Updated 11/5/2017: Changed Additional Information "drawer" to alternate with Pitch Count statistic with a switch slider to animate from one to the other.
A recommended workflow for Baseball Bug:
Keep up to date with Sight-Creations on Twitter.
A good place to see all of my effects as well as several tutorials and other demonstrations in use is on my YouTube channel.