Description
Download contains Basic Shapes font and a demo 3D model of the animated Motion Icon. You will need to install the font first before using the Motion project/Generator. If you install the demo package as an FCPX generator, please follow these instructions:
https://fcpxtemplates.com/install4fcpx/latest.htm
The main feature of this shapes font is that all characters are Zero-Width characters, perfectly balanced horizontally. The ascent and descent of the font is also equidistant for perfect vertical balance. All of these characters are perfectly centered shapes without making any adjustments inside Motion (typically the anchor point and/or the baseline).  Perfectly centered characters make 3D modeling easier!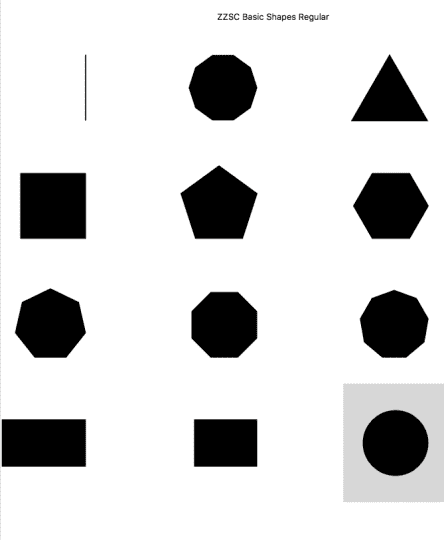 The Animated Motion Icon uses only the circle character!  The color wheel is internally built with a replicator — no external media is used to render this project.
Used as a Generator in FCPX, there is a small onscreen control at the base of the model for positioning and the only parameter is a Scale parameter for resizing in your project.
Here's another model made with ZZSC Basic Shapes: